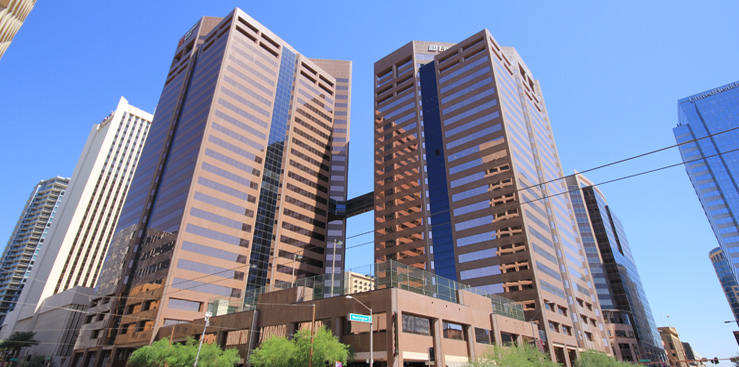 Forum Capital, L.C. is a development company experienced in master planned office complexes, high-end office towers, retail strip centers, and residential developments. Currently, we focus on the Metro-Phoenix market, but are active in the Southwestern United States.
We specialize in taking an idea from concept to reality by designing key components, raising capital, managing construction, leasing space, and managing income producing properties.
The principals at Forum have extensive ties and relationships with financial institutions nationwide. These relationships allow us to secure substantial funding for many different real estate ventures in the southwestern United States.
To date, Forum's financing team has managed over $2.5 billion of corporate funds from groups including ITT, Singer, Goodyear, Uniroyal, Sun America, AIG, Citicorp, Principal Financial and Pacific Coastal Capital Partners. Our impressive track record and past performance affords us the opportunity of doing repeat business with a large number of our financial partners, fostering strong business relationships, and putting the company in a very advantageous position as we look to the future.
Partner with Forum Capital to leverage our professionalism and expertise in all phases of development.